Tourist activities at the Quinta
Discover all the tourist activities accessible from the finca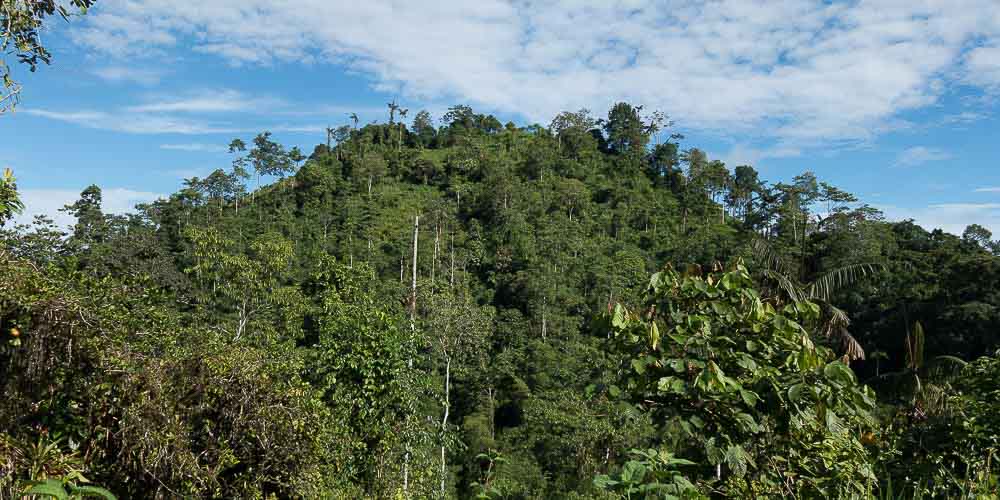 Two rivers cross the property in which you can swim when the current is not too strong. From the main house a wide path leads down to the first river: "Silanche River". You will cross the river in a hanging basket suspended at 4 m/13 ft above the water. From here, you will hike about an hour to go through the primary forest and to reach a second valley where runs another river with crystalline waters. When the water level is low, on the other side of this river, a path will take you to a waterfall. Allow all morning for this hike.
Close to the house there are two self-guided hiking trails where you can observe a multitude of birds and insects. One of the trails goes through the cocoa plantation, the butterfly greenhouse and carries on along the forest at the edge of the property. A few clear places are ideal to birdwatch. We have identified around 250 species of birds, symbols of the richness of the Ecuadorian Choco. Our reserve is the home of a group of monkeys (White-Throated Capuchin) that, luckily, can be spotted from time to time next to the butterfly greenhouse.
Visit of the Butterfly Greenhouse
The guided tour of the butterfly greenhouse lasts at least one hour but visitors can stay as long as they wish to photograph the butterflies and can go back as many times as they want during their stay. This activity can be done in rainy weather and it allows our guests to witness the complete life cycle of nearly 20 species of butterflies flying in the nearby forest.
We offer cooking classes using local and original products. Classes can be held in the morning or afternoon followed by a meal in which our guests will taste their own dish.
Would you like to know more about the activities at La Quinta de Goulaine?