Our production of butterflies
Breeding butterflies to export pupae worldwide for exhibitions.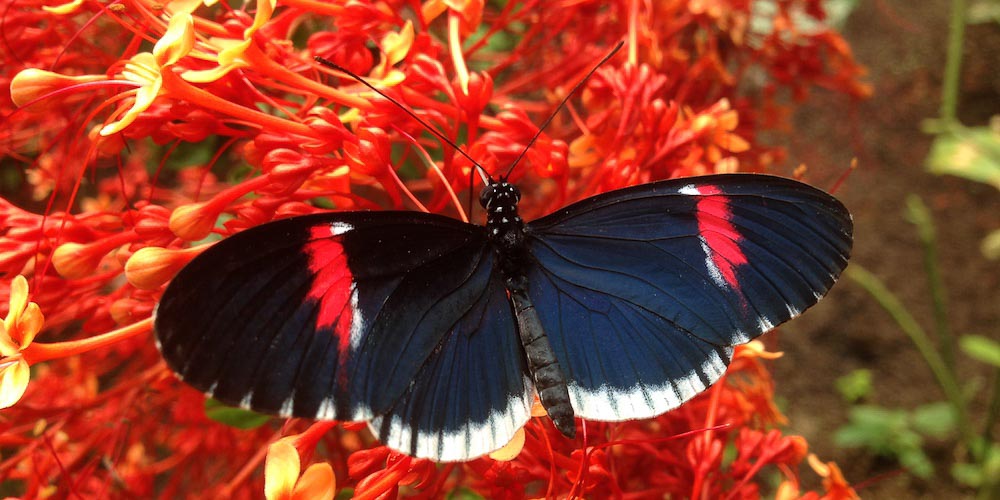 As I established the first butterfly breeding farm in Ecuador 25 years ago and passionate for butterflies since childhood, I wanted to breed my own butterflies. This is the best way for our visitors to observe hundreds of butterflies, flying freely in a greenhouse, whatever the climatic conditions. As well as this visit, I also organize hikes in the forest to observe butterflies in the wild.
In order to breed thousands of butterflies, we have built a greenhouse covered with a net on each side and it is also protected from heavy rain by a transparent cover. We have divided the farm into three parts: the nursery of potted tropical plants or plants directly planted in the soil, the caterpillar area where each species is bred under a light canvas, and finally, the two flying areas where adults reproduce and lay their eggs.
Breeding butterflies for exhibitions
The first objective is to breed butterflies that are exported at the pupae stage to butterfly greenhouses in Europe, North America and Russia. Every week, small boxes containing these butterflies are sent abroad. This activity is in agreement with the regulations of the Ecuadorian Ministry of Environment. Some of the butterflies remain on site to ensure on-going breeding and to be admired and photographed by our visitors. We regularly release butterflies to compensate for the few butterflies caught early in the forest.
Release butterflies for events
Some of our butterflies can be released at events, such as: weddings, parties, mall opening-days; especially "the Monarch (Danaus Plexippus)", a migratory butterfly and present throughout Ecuador. We can also provide live butterflies for movies.
Visit of the butterfly greenhouse
The guided tour begins with a general presentation of the project at the entrance of the greenhouse. You can then observe a few caterpillars in one of our 110 farming cubes and walk through the two flying areas where hundreds of butterflies are hovering among the visitors as well as mating, laying eggs and feeding on flowers or fruits.
We are always happy to receive volunteers wishing to work from 3 to 6 months in our organic farm. The work involves assisting in butterfly farming, plant cultivation in order to feed butterfly caterpillars and also helping in our cocoa plantation. For more information you can visit: wwoofindependents.org
Cocon d'amour - Chrysalis and butterflies
"Cocon d'amour" this natural fiber cocoon keeps a beautiful chrysalis ready to give you all the care and love until its birth, an amazing gift idea for companies, embassy events, inaugurations, graduations, births and other important moments!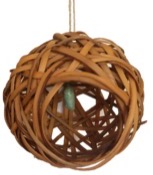 For any question about butterflies, ask an expert: